English
The Mabelle Blues Band is a group of passionate individuals who share their love for playing the Blues. The band is led by the talented Elsa Frias and Vasco Finuras.  
Vasco is a gifted guitarist and composer. Elsa is an impressive singer renowned for her dynamic and heartfelt live performances.  
Fun fact about them, Elsa and Vasco are also married. 
They formed the band to make their own Blues music, and they did it with other great musicians. They all play and live through the Blues, with great ambition and passion. 
This Blues ensemble seeks inspiration from many historic and contemporary Blues figures, such as Etta James, Aretha Franklin, B.B. King, Robben Ford and Joe Bonamassa, among others. 
The debut album is out. it's called 'This Is'. So mark your calendars and don't miss out on this exciting musical journey with the Mabelle Blues Band.
Português
A Mabelle Blues Band é um grupo de individualidades apaixonantes que compartilham o seu amor por tocar Blues. A banda é liderada pelos talentosos Elsa Frias e Vasco Finuras.
O Vasco é um talentoso guitarrista e compositor. A Elsa é uma cantora impressionante, conhecida pelas suas performances ao vivo dinâmicas e empolgantes. Uma pequena curiosidade acerca deles é que são casados.
Eles formaram a banda para criar as suas próprias músicas com este sentimento Blues, juntamente com outros grandes músicos. Todos eles vivem para tocar e viver o Blues, com muita ambição e paixão.
Como referência, buscam inspiração em muitas figuras históricas e contemporâneas do Blues tais como Etta James, Aretha Franklin, BB King, Robin Ford e Joe Bonamassa, entre outros.
O álbum de estreia já saiu. Chama-se 'This Is'.
Não percam esta emocionante viagem musical com a Mabelle Blues Band.
 English
What can you expect from our show? Why should you see us live?
MaBelle Blues Band is a captivating and unforgettable Blues show, aiming to create magical moments of art and charm for you to cherish. With a fantastic band, powerful vocals, and exceptional guitar work, their objective is to take you on a journey that will stay with you forever, just like a Kodak moment.
Português 
 O que esperar do nosso concerto? Por que deveriam ver-nos ao vivo?
MaBelle Blues Band é um espectáculo de Blues cativante e inesquecível! Conseguimos criar momentos mágicos de arte e encanto para que possam ser apreciados. Com uma banda fantástica, vocais poderosos e um trabalho de guitarra excepcional, o objetivo deles é levar-vos a uma viagem que ficará na vossa memória para sempre, como um momento Kodak.
Logo / Brand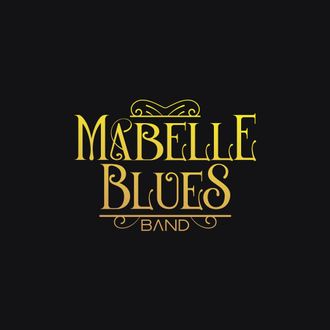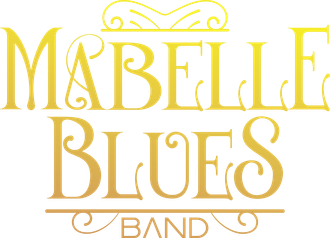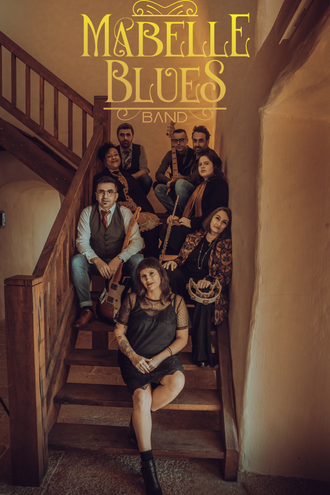 Press photos